Eagle Lake Veteran's Museum

In Memory
Ross "Satchel" Davis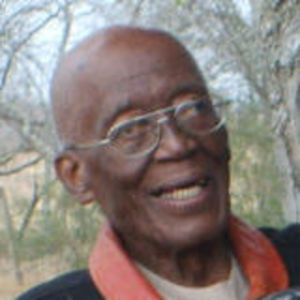 Ross "Satchel" Davis, member of the St. Louis Sports Hall of Fame, passed away on Tuesday, January 1, 2013 in Houston, Texas. Mr. Davis was born on July 28, 1918 in Greenville, Mississippi but spent most of his life in St. Louis, Missouri.
He played professional baseball in the Negro League from 1939 to 1947. The teams that he played for include Scullin Steel, Mexico, Baltimore Elite Giants, New York Black Yankees, Cleveland Buckeyes, and Boston Blues. He was nicknamed "Satchel" by the late great Satchel Paige because of his extraordinary pitching skills. He was also selected to play for Jackie Robinson's All Stars. He served in the United States Army during World War II as a Medical Technician and earned the U.S. Army Bronze Star.
Mr. Davis worked several jobs after his baseball career and in 1995 he retired for good. He has lived in cities from coast to coast. He moved to Garwood, Texas in June 2006. He enjoyed singing, watching and talking about baseball to everyone and spending time with his family and friends. He never met a stranger. He was a lifelong devout Catholic and had a special relationship with Christ.
He is survived by his daughters Gladys Washington and Joella (Bob) Vordtriede; son Ross D. Davis; a host of grandchildren, great-grandchildren and great-great-grandchildren; other relatives and friends and special caregivers Melinda and Mike Ramsey and family of Garwood, Texas. He also leaved behind his beloved dog, Dottie, who provided him with solace and comfort in his later years.
He is preceded in death by his parents, David Lee Davis, Sr. and Josie Golden Davis; siblings Henrienne Bolden, Mildred Davis, Mary Jane Phillips and David L. Davis, Jr.; daughter Paula J. Carter and grandson Gregory J. Carter, Sr.